Possessing a highly experienced, friendly and knowledgeable team focusing on cost effective reliability centered maintenance solutions for our clients. Holding an industry proven track record, proudly servicing Canada – coast to coast.
Teamwork is the ability to work together toward a common vision. The ability to direct individual accomplishments toward organizational objectives. It is the fuel that allows common people to attain uncommon results
Jaye Robinson – Founder and C.E.O.
Australian born and bred, Jaye moved to Canada in 2009 initially for one year but has not looked back and has since made Canada his home. Jaye officially founded Austech Industries Ltd. on November 16, 2011. He solely built the business from the ground up; first as a Heavy-Duty Field Mechanic, operating his own service truck in the Canadian Oil Sands, to growing it into the large-scale entity it is today.
From the inception of Austech Industries Ltd. to the current rebranding of ATI Canada, Jaye has been a pivotal factor in the company's stellar reputation which he earned first with his own two hands. Since then, he has since backed up this reputation by bringing aboard the best mechanics in the country.
Jaye is immensely involved with controlling, implementing, and overseeing the business' growth through all stages of the Oil and Gas and Mining industry's rapidly changing markets. With his vast dealership knowledge from Caterpillar & Sandvik, he has built this company into a leading competitor within the Canadian Mining Original Equipment Manufacturer's (OEM) and has since expanded operations across Canada.
Corey Coffey – Director of Operations
Corey was born and raised in Fort McMurray, Alberta and started his career as a Heavy Duty Mechanic at 16 years old in the R.A.P program and now has a strong background in the mining industry. His mechanic career path led him to become a Red Seal Journeyman Mechanic, working at the various oil sands mine sites with a specialty in Hydraulic and Electric Shovels.
His professional career led him to Project Manager for Shovels in Western and Eastern Canada and then to more senior supervisory and management roles. With a focus on productivity and workforce execution, he has become a valuable member of our Executive Leadership team.
Outside of work, Corey is a dedicated family man to his lovely wife and four daughters. He also volunteers as a Scouter with Scouts Canada.
Thomas Walter – Western Canada Regional Coordinator
Thomas has had an amazing career at the top level of the Oil & Gas sector in Canada. Joining the ATI Canada team in July 2021, he brought with him an unprecedented level of experience as an Operations Coordinator across British Columbia and Alberta. Thomas also has a technical background encompassing four journeyman certificates which are as follows, Off-Highway Mechanic, On-Highway Mechanic, Instrumentation and Electronics Technician, and Aviation Mechanic.
Outside of work, Thomas is a family-oriented person to his loving wife and two daughters. Music is also one of Thomas' top interests.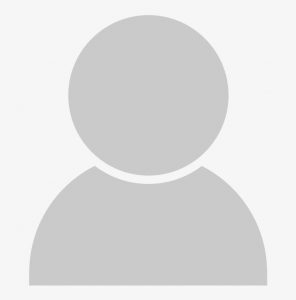 Janet Pardy – Northern Alberta Regional Coordinator
Born and raised in Fort McMurray, Janet Pardy has over 20 years' experience in the Oilsands. Janet started her working career in the Oilsands with Denesoline Environment in 2001 working in many different positions while she completed her CSO designation. In 2007, she made the move over to P&H Minepro Services for a change of scenery.
Over her 13 years of employment, she wore many hats starting as Receptionist, then moving to Service Administrator, Account Manager, and lastly the Warehouse Operations Manager.
Outside of work Janet enjoys being a mother to three sons, skidooing, camping, and entertaining friends and family.
Curtis Hilman – Chief Financial Officer
Curtis is a born and raised Alberta farm boy with extensive experience in multiple industries with a background of financial expertise. He obtained his Bachelor of Commerce at Grant McEwan University in 2014; during this time, he helped establish a rapidly expanding automotive parts distribution centre in Edmonton. From there, he entered a career in personal banking, leading to roles in Small Business banking and then Commercial Banking as an Account Manager specializing in start-up funding.
Curtis joined the ATI Canada team in July 2019 with a goal to utilize his exemplary talents to bring the company to the next level of financial success. He is a much-loved member of the team, and quite possibly one of the only people who can make finances interesting and sometimes even a little humorous.
When he is not crunching numbers, he can be found on the golf course or, if lucky enough, scuba diving in warm weather reefs somewhere in the world.
Trish Kirby – Health, Safety and Environment Manager
Trish was born and raised in Alberta and before joining ATI Canada in April 2021, she spent 12 years working in the oil and gas sector. With a proven ability to improve working environments, along with a commitment to employee safety, Trish is a joy to work alongside. She possesses strong interpersonal skills which makes her sensitive to employee concerns and suggestions which creates a welcoming and productive safety culture.
Trish has comprehensive knowledge of all HSE regulations and keeps updated with current legislation and is constantly recertifying her array of safety accreditation to stay current and accurate. She is a dedicated Health, Safety and Environment Manager who finds pride in constantly finding ways to improve company policy, field procedures to increase efficiency, and raise the safety of all crew and employees to new heights!
When she is not at work, she can be found camping, fishing, and spending quality time with her family.