Possessing a highly experienced, friendly and knowledgeable team focusing on cost effective reliability centered maintenance solutions for our clients. Holding an industry proven track record, proudly servicing Canada – coast to coast.
Teamwork is the ability to work together toward a common vision. The ability to direct individual accomplishments toward organizational objectives. It is the fuel that allows common people to attain uncommon results
Jaye Robinson – Founder and C.E.O.
Australian born and bred, Jaye moved to Canada in 2009 initially for one year but has not looked back and has since made Canada his home. Jaye officially founded Austech Industries Ltd. on November 16, 2011. He solely built the business from the ground up; first as a Heavy-Duty Field Mechanic, operating his own service truck in the Canadian Oil Sands, to growing it into the large-scale entity it is today.
From the inception of Austech Industries Ltd. to the current rebranding of ATI Canada, Jaye has been a pivotal factor in the company's stellar reputation which he earned first with his own two hands. Since then, he has since backed up this reputation by bringing aboard the best mechanics in the country.
Jaye is immensely involved with controlling, implementing, and overseeing the business' growth through all stages of the Oil and Gas and Mining industry's rapidly changing markets. With his vast dealership knowledge from Caterpillar & Sandvik, he has built this company into a leading competitor within the Canadian Mining Original Equipment Manufacturer's (OEM) and has since expanded operations across Canada.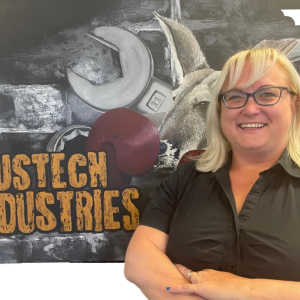 Jennifer Kolesar-Lafaut – Director of Business Operations
Jennifer joined ATI in the summer of 2022 as the Financial Controller and has quickly become an integral part of the management team. When Jennifer joined ATI, she brought with her over 20 years of industry experience to her new role. She managed the finance, purchasing and human resource departments of two manufacturing plants in the Calgary area. During that time, she assisted the organization's addition of a start-up facility and during her ten years in that position, she increased the organization profitability while developing process and procedures for improved operations and sustainability.
Previous to that role Jennifer also held various operational and accounting positions in the banking industry as well as distribution, transportation and waste management. Her desire to learn new businesses and a fondness for operational accounting allowed for unique opportunities and career growth. One of Jennifer's greatest attributes is her willingness to mentor, teach and guide her direct reports and co-workers. She is passionate about the teams she works with and feels that organizational success is achieved by each member working together to achieve the desired outcome.
When not at work, Jennifer likes to spend time with her husband and three boys. Many weekends are spent travelling to Edmonton to watch her oldest son play college basketball. When sports activities are not on the schedule, she enjoys travelling, camping, and walking her three miniature long-haired dachshunds.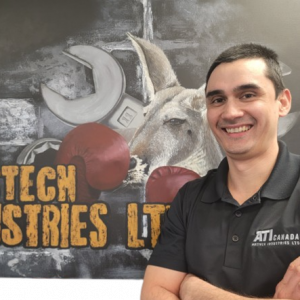 Terry Bilton – General Manager
Originating from Australia, Terry has over 20 years' experience working in mining and civil. He started his career as a Heavy-Duty Mechanic in a remote mining environment and later made the move to a Caterpillar dealership where he gained valuable knowledge on CAT equipment. Terry later went back to remote mining in Western Australia, where he continued to work with CAT equipment but also had the privilege of working with, most notably, Komatsu and Hitachi equipment. By 2015 Terry was working in a Maintenance Superintendent role before deciding to move his family to Canada for a change of scenery and lifestyle.
Terry and his family spent time travelling all over Canada in 2015/16 before settling in the Canadian Oilsands where he worked in large scale contract mining. Before joining ATI Canada, Terry gained valuable experience in various roles including Maintenance Supervisor, Maintenance Superintendent and most recently Maintenance Manager.
Outside of work, Terry enjoys family time with his wife and two sons, including camping and hiking in the mountains.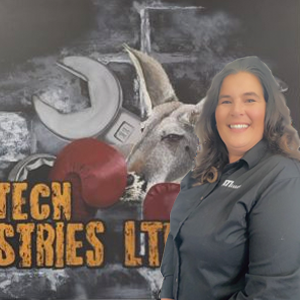 Janet Pardy – Project Coordinator
Born and raised in Fort McMurray, Janet Pardy has over 20 years' experience in the Oilsands. Janet started her working career in the Oilsands with Denesoline Environment in 2001 working in many different positions while she completed her CSO designation. In 2007, she made the move over to P&H Minepro Services for a change of scenery.
Over her 13 years of employment, she wore many hats starting as Receptionist, then moving to Service Administrator, Account Manager, and lastly the Warehouse Operations Manager.
Outside of work Janet enjoys being a mother to three sons, skidooing, camping, and entertaining friends and family.