Possessing a highly experienced, friendly and knowledgeable team focusing on cost effective reliability centered maintenance solutions for our clients. Holding an industry proven track record, proudly servicing Canada – coast to coast.
Teamwork is the ability to work together toward a common vision. The ability to direct individual accomplishments toward organizational objectives. It is the fuel that allows common people to attain uncommon results
Jaye Robinson
Founder & C.E.O.
Australian born and bred, Jaye moved to Canada in 2009 initially for one year but has not looked back and has since made Canada his home. Jaye officially founded Austech Industries Ltd. on November 16, 2011.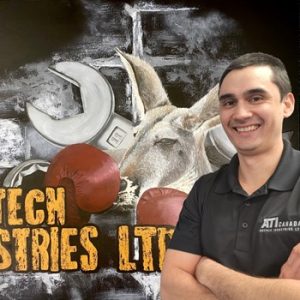 Terry Bilton
General Manager
Originating from Australia, Terry has over 20 years' experience working in mining and civil. He started his career as a Heavy-Duty Mechanic in a remote mining environment and later made the move to a Caterpillar dealership…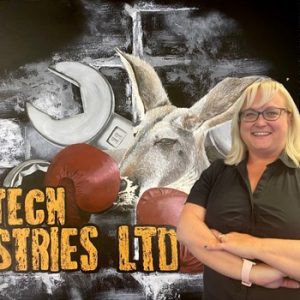 Jennifer Kolesar-Lafaut
Director of Business Operations
Jennifer joined ATI in the summer of 2022 as the Financial Controller and has quickly become an integral part of the management team. When Jennifer joined ATI, she brought with her over 20 years of industry experience…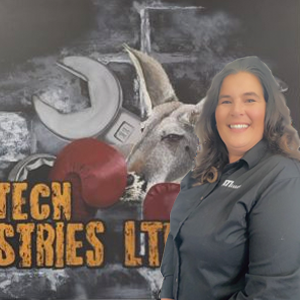 Janet Pardy
Project Coordinator
Born and raised in Fort McMurray, Janet Pardy has over 20 years' experience in the Oilsands. Janet started her working career in the Oilsands with Denesoline Environment in 2001 working in many different positions while she…
Bob Hamilton
Northern Regional Manager
Born and raised in New Brunswick. Bob started his career as a light duty technician and then a small business owner. His family moved to Fort McMurray in 2007, which like so many other families offered them a better…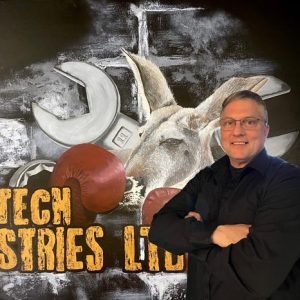 Alex Jurich
Western Regional Manager
Alex has been in the industry for well over 20 years. Starting out in the logging industry in Northern Ontario where Alex was born and raised. Selling logging equipment in 1997, he went to work for an on-highway dealership…
Justin Derrien
Northern Field Supervisor
Tom Plooy
Northern Field Supervisor
Simon Butler
Western Field Supervisor
Paul Gutek
Western Field Supervisor
Chris Lakie
Fleet & Compliance Officer
Aimee Xu
Finance Controller
Tetiana Safonova
HR Generalist
Tracy Nguyen
Travel Administrator