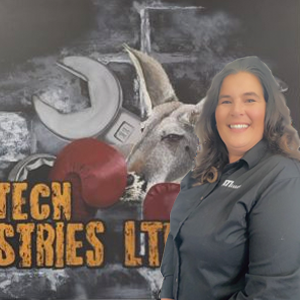 Janet Pardy – Project Coordinator
Born and raised in Fort McMurray, Janet Pardy has over 20 years' experience in the Oilsands. Janet started her working career in the Oilsands with Denesoline Environment in 2001 working in many different positions while she completed her CSO designation. In 2007, she made the move over to P&H Minepro Services for a change of scenery.
Over her 13 years of employment, she wore many hats starting as Receptionist, then moving to Service Administrator, Account Manager, and lastly the Warehouse Operations Manager.
Outside of work Janet enjoys being a mother to three sons, skidooing, camping, and entertaining friends and family.