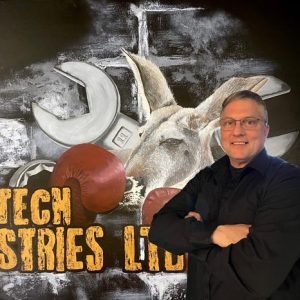 Alex Jurich – Western Regional Manager
Alex has been in the industry for well over 20 years. Starting out in the logging industry in Northern Ontario where Alex was born and raised. Selling logging equipment in 1997, he went to work for an on-highway dealership as a tech. He and his family moved to Fort McMurray in 2000 where he started in the mining industry working for Coneco Equipment, Finning and then on his own. Alex has gained valuable leadership experience from past supervisory roles and owning his own business.
In 2000, Alex finally made his way back to the country, where he and his wife bought a small farm northwest of Edmonton. As a proud grandfather of 6 great kids, he spends his days off with his family, riding and working on the farm.