Possessing a highly experienced, friendly and knowledgeable team focusing on cost effective reliability centered maintenance solutions for our clients. Holding an industry proven track record, proudly servicing Canada – coast to coast.
Teamwork is the ability to work together toward a common vision. The ability to direct individual accomplishments toward organizational objectives. It is the fuel that allows common people to attain uncommon results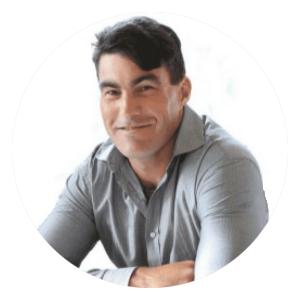 Jaye Robinson – Managing Director
Australian born and bred, Jaye moved to Canada in 2009 initially for 1 year and never looked back. He officially started Austech Industries Ltd. 16th November, 2011. He has solely built the business from the ground up, first as an HD Field Mechanic operating his own service truck in the Canadian Oil Sands growing it into the large-scale entity it is today. Controlling, implementing and overseeing the businesses growth through all stages of the mining industry's rapidly changing markets. From the inception of Austech Industries Ltd. to the new branding of ATI Canada, Jaye has been a pivotal factor in the company's stellar reputation which he earned first with his own two hands, then backed up by bringing aboard some of the best mechanics in the country. With his vast dealership knowledge from Caterpillar & Sandvik over the years, he has built this company into a direct competitor to the Canadian Mining OEM's across the Country.
Andrew Morrison – Operations Manager
Andrew possesses an unsurpassed mindset for planning, processes and structure specific to the mining industry. Reliability centered maintenance, data analysis, team leadership and strategic decision making are at the forefront of his abilities. Truly a change management professional, he is innovative and adaptive, with a background of seeing projects through from inception to completion while managing resources and ensuring cost control measures on all fronts. His son and family are the center of his being… alongside his passion for cooking and the art of tattooing.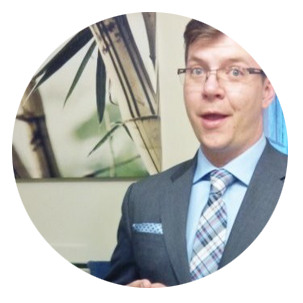 Curtis Hilman – Chief Financial Officer
A born and raised Alberta farm boy with a plethora of experience in multiple industries – Curtis has an extensive background of financial expertise. He obtained his Bachelor of Commerce at Grant McEwan University in 2014, during which time he helped establish an rapidly expanding automotive parts distribution centre in Edmonton. From there, he entered into a career in personal banking, leading to roles in Small Business and then on to Commercial Banking as an Account Manager specializing in start-up funding.
Curtis joined the Austech family to utilize his exemplary talents to take the company to the next level of financial success. He is a much-loved member of the team, and quite possible the only person who can make finances interesting and sometimes even a little humorous.
When he is not crunching numbers, he can be found on the golf course or- if lucky enough – scuba diving in warm weather reefs somewhere in the world.
Cindy Grendys – Human Resources Manager
Cindy completed her Human Resource Management Certificate through BCIT in 2014. She's worked in the Oil & Gas sector as an Accounts Payable and Human Resource Supervisor for the past 15 years and joined Austech Industries Ltd in 2020. Her passion and true strength in seeking to help people succeed through training, education and mentoring is unprecedented. Ensuring Austech Industries Ltd.'s policies and procedures are up-to-date, accurate, and communicated to our employees for their safety and success is her main priority. She enjoys travelling, especially to warmer climates, boating, side by siding and spending as much time as she can with her grandkids.